The mission of the Colorado State Patrol is to ensure a safe and secure environment for all persons by utilizing the strengths of our members to provide professional law enforcement services that reflect our Core Values of Honor, Duty, and Respect.
/sites/csp/files/styles/flexslider_full/public/shutterstock_1106312507_copy_0.jpg
#FFFFFF
WINTER SUPER CRUISING IN COLORADO
---
Super Cruising in Colorado continues into the winter season! Check out our page for the newest information on how to safely cruise our state in winter weather conditions.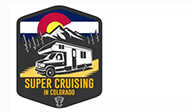 WHY IT'S IMPORTANT TO STAY IN YOUR LANE
---
Are you aware that lane violations are one of the leading factors in crashes across the state of Colorado?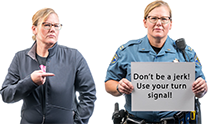 #FFFFFF
(Colorado) – If the winter wonderland of the Rocky Mountains is calling your name – whether its time to hit the ski slopes, take your snowmobile out for a ride or just seek a quiet space surrounded by the beauty of the season - it's important to remember the dangers of navigating the region's snow packed and icy roadways.
(COLO) – Earlier today, the Colorado State Patrol proudly graduated 11 new Port of Entry Officers after they successfully completed an intensive nine-week academy. These are non-post certified officers that help to ensure safe travel on Colorado roadways through enforcement of state and federal size, weight and safety regulations of the commercial motor vehicle industry.
(COLO) – Whether traveling hundreds of miles or just a few minutes, Coloradoans hitting the roads this week should anticipate increasing congestion as the week progresses. Colorado State Troopers are asking motorists to plan for longer travel times whether due to heavier traffic or potential weather impacts.