The mission of the Colorado State Patrol is to ensure a safe and secure environment for all persons by utilizing the strengths of our members to provide professional law enforcement services that reflect our Core Values of Honor, Duty, and Respect.
/sites/csp/files/styles/flexslider_full/public/shutterstock_1536014156_copy_2_0.jpg
#FFFFFF
AUTUMN SUPER CRUISING IN COLORADO
---
Our Super Cruising in Colorado page has been updated with new information on how to take advantage of all Colorado has to offer in the fall while doing it safely. If you're here to see the fall colors, AKA "Leaf Peeping", check out our updated page with helpful tips to keep your trip safe AND fun!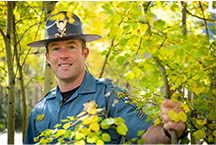 STAY IN YOUR LANE
---
Are you aware that lane violations are one of the leading factors in crashes across the state of Colorado? In just a three-year period from 2019-2021, the Colorado State Patrol investigated 1,512 injury and fatal crashes caused by a lane violation. These alarming statistics are most frustrating, because the crashes caused by lane violations are completely avoidable.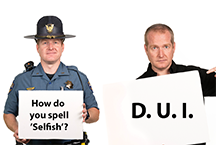 #FFFFFF
(COLORADO) – September is a transition month for Colorado as we move from the summer heat to autumn colors. For the Colorado State Patrol, it's also the month when we begin looking for Commercial Motor Vehicles (CMVs) to carry chains when driving on I-70 in the mountains as required by state law.
(Colorado) – For those trying to squeeze in a few more trips to the mountains for outdoor fun or for an annual hunting trip, the Colorado State Patrol reminds those traveling to the Colorado high country the weather can change quickly in the mountains during any time of year and includes conditions like strong winds, heavy rains and snowfall.
(COLO) – According to crash data collected by the Colorado