The mission of the Colorado State Patrol is to ensure a safe and secure environment for all persons by utilizing the strengths of our members to provide professional law enforcement services that reflect our Core Values of Honor, Duty, and Respect.
/sites/csp/files/styles/flexslider_full/public/shutterstock_1106312507_copy_0.jpg
WINTER SUPER CRUISING IN COLORADO
---
Super Cruising in Colorado continues into the winter season! Check out our page for the newest information on how to safely cruise our state in winter weather conditions.
Learn More about Winter Super Cruising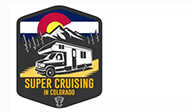 AGGRESSION & SPEED AREN'T SAFE
---
While it might be easy to feel frustrated while driving, resorting to aggression and speed is never the answer and can result in dangerous lane violations or even more serious ramifications.
Learn more about how to stay safe behind the wheel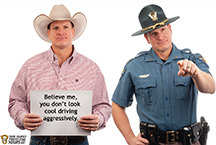 COLO- St. Patrick's Day weekend is no reason to party without a plan.  Colorado State Troopers will be out in full force across the state looking for those who choose poorly by getting behind the wheel while impaired. When operating a vehicle after consuming alcohol or drugs, including marijuana, you are putting yourself and others in danger.
(COLORADO) – Mesa County – Over the past three years fatal and injury crashes have significantly increased across Colorado and throughout the US. In 2022, Colorado lost 745 lives to traffic fatalities, the most roadway deaths in the state since 1981. Many of these crashes are caused by simple distractions.
COLORADO – The Colorado State Patrol is reminding motorcycle riders safety is crucial while on the roadways and that excessive speed can be detrimental when trying to avoid hazards. In 2022, there were 82 motorcycle fatalities on Colorado roadways, compared to 78 fatalities in 2021, which is a 5% increase.