The mission of the Colorado State Patrol is to ensure a safe and secure environment for all persons by utilizing the strengths of our members to provide professional law enforcement services that reflect our Core Values of Honor, Duty, and Respect.
/sites/csp/files/styles/flexslider_full/public/shutterstock_1106312507_copy_0.jpg
#FFFFFF
WINTER SUPER CRUISING IN COLORADO
---
Super Cruising in Colorado continues into the winter season! Check out our page for the newest information on how to safely cruise our state in winter weather conditions.
Learn More about Winter Super Cruising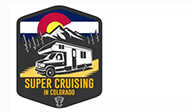 AGGRESSION & SPEED AREN'T SAFE
---
While it might be easy to feel frustrated while driving, resorting to aggression and speed is never the answer and can result in dangerous lane violations or even more serious ramifications.
Learn more about how to stay safe behind the wheel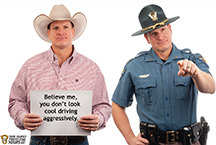 #FFFFFF
(COLO) – Since the *CSP (*277) program was implemented in July 1998, Colorado motorists, bicyclists and pedestrians have reported thousands of "real-time" aggressive drivers and suspected DUI drivers. Last year, the Colorado State Patrol's *CSP calls for aggressive drivers surpassed calls regarding suspected impairment.
(COLO) – In October 2022, the Colorado State Patrol opened its biennial public opinion survey to ask members of the community "how are we doing". The purpose of the online survey was to receive direct feedback from motorists and community members to identify strengths and opportunities for improvement in Patrol services and calls for support.
(COLO) – School zones and construction zones have lower speed limits, traffic calming devices and a number of high-visibility warning devices for drivers for good reason. Kids' and roadside workers' lives are at-risk. Yet when looking at data from the Colorado State Patrol over a three-year period (2019- 2021), troopers cited 9,643 people for speeding in a construction or school zones.