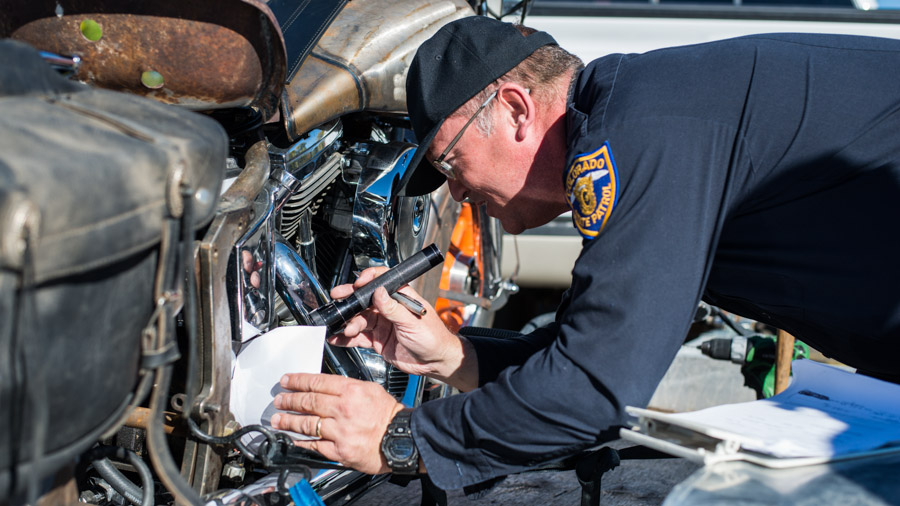 Contact your local Colorado State Patrol Office for Colorado VIN Certification information. As of August 2, the fee for a certified VIN inspection is $50, cash or check only. Credit and debit cards are not accepted.
In some cases, additional forms may be required.
Salvage Titles: You must have all paperwork and receipts for repairs completed. A "rebuilt from salvage" dye cast stamp must be placed inside the driver's side door post near the latch. The vehicle must be road worthy. All lights must be working, tires need to have adequate tread, the windshield cannot have any cracks, and if the vehicle is equipped with airbags, they must work.