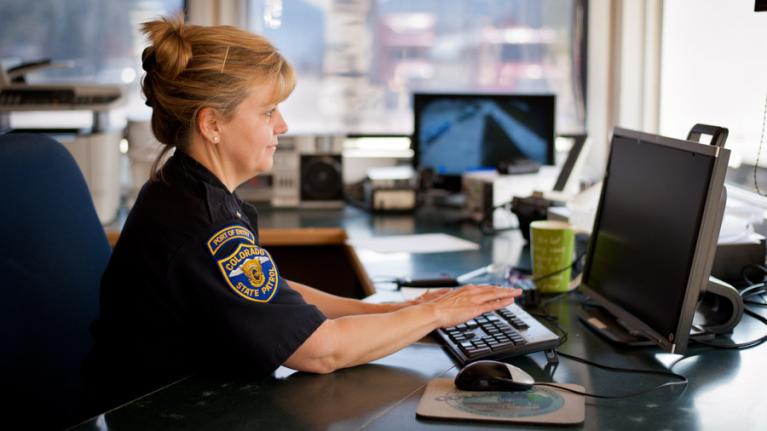 (Colorado) – During the summer of 2021, the southwest region of Colorado saw an alarming 21 fatal crashes between Memorial Day and Labor Day. Known for premier hiking, camping, fishing and mountain biking, the western slope of Colorado regularly sees a steady volume of in-state and out-of-state visitors throughout the summer as well as during 'shoulder seasons.' And these recreationists, may not always be familiar with the area's roadways or with towing in mountain conditions. 
Looking closer at these 21 fatal crashes, 48% of the people who died as a result of these crashes were out-of-state travelers. All of the fatal crashes that involved visitors from out-of-state happened between 8:55 a.m. and 6:42 p.m. (daylight hours). These fatal crashes involved visitors from Texas, New Mexico, Indiana, Idaho, Nebraska, Wisconsin, Louisiana and Missouri. Colorado regularly sees travelers from around the county, especially neighboring states.   
"Our goal is to prepare travelers coming to our region so they can be comfortable and safe behind the wheel," stated Major Rob Marone, District Five Commander for the Colorado State Patrol. "One of the most important things a driver can do to ensure a good trip is to gain some awareness about what to expect on his or her route."
As a resource to visitors in the area, the Colorado State Patrol has launched a summer-long Super Cruising in Colorado campaign and a web resource to help prepare visitors for the scenic byways and mountains roadways throughout the area. Visit the page now: https://csp.colorado.gov/super-cruising-in-colorado
 

In addition to videos of the areas' unique roads taken by troopers using their patrol car dashcams, visitors to the website can also find information on how to navigate various mountains conditions like steep turns and blind corners while also being linked to local weather information and how to properly load a trailer to avoid swaying.

"We are proud to be a top destination point for outdoor enthusiasts," explained Major Marone. "Let's just make sure we all travel through the area safely so your trip is memorable for positive reasons."
###
 
---

ABOUT THE COLORADO STATE PATROL
Since our origin in 1935, the Colorado State Patrol (CSP) has focused on preserving human life and protecting property within our communities. Our 1,100 members embody the core values of Honor, Duty, and Respect in their daily jobs.  In addition to our expertise in motor vehicle safety on the state's roadways, the CSP is responsible for the Governor and other dignitaries' protection, commercial motor vehicle enforcement, hazardous materials, homeland security, communications, investigative services, criminal interdiction, community education, aviation operations, and more.