#FFFFFF
The Port of Entry (POE) Training Academy is nine weeks in duration and is located in Golden, Colo. Lodging is provided as POE Cadets must live at the Academy for the first three weeks of training, excluding weekends. After the third week, POE Cadets are allowed to return home in the evening provided their current residence is within reasonable distance that allows them to commute without any interference to training, and that it does not affect their grades. After successful completion and graduation from the Training Academy, Interns/Cadets report to their assigned work locations.
The Colorado State Patrol POE Training Academy offers invaluable opportunities to provide you with the knowledge, skills and abilities you will need to be a Port of Entry Officer. During the academy, you will receive training in various subjects. Some of the courses offered in the POE Academy are as follows: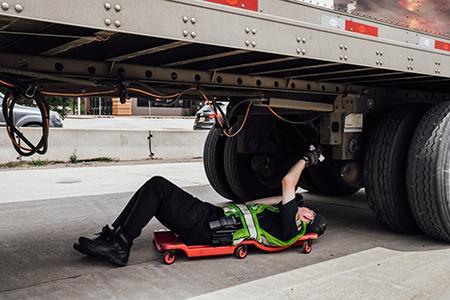 Brands and Livestock Identification
Commercial Motor Vehicle Rules and Regulations
Communications – Dispatch
Courtroom Procedures
Field Observation Days
First Aid/CPR/AED
Hazardous Materials
Introduction to Leadership
Operations Manual – Policy Review
Oversize/Overweight Rules and Regulations
Radio Procedures
Report Writing
Safety Awareness
Size and Weight Enforcement
Truck Inspector – Level III Certified
Verbal Communication
Wellness
 
For additional information about the selection process and the POE training academy, contact Lori Chavez via email at Lori.Chavez@state.co.us or by calling 303.328.8642.